Entwining the romance of a Parisian soirée with the extravagant drama
of a New York speakeasy for an experience beyond expectation.
With an expansive gold speckled onyx granite bar, high-top tables and intimate private booths, a night at Le Bar Supper Club is truly one to remember. Further highlighted by burnished gold glass chandeliers and plush jet black velvet furniture, Le Bar Supper Club transports you back to an era of specialised luxury, seductive live jazz, martinis and excessive glamour.
Immerse yourself in Le Bar Supper Club's upmarket atmosphere as you enjoy the meticulously curated menu that is overflowing with exquisite delights, each more mouth-watering than the last.
To complement the exquisitely crafted menu, Le Bar Supper Club serves up a blend of theatrical and unique signature cocktails that are sure to impress even the most seasoned connoisseurs.
With an extensive selection of local and imported wines, agaves, spirits and cocktails – enjoy Le Bar Supper Club in full swing.
Just like the New York underground, Le Bar Supper Club is truly the best-kept secret of the Melbourne suburbs. Book an exclusive booth, seat at the bar or table or exclusively hire the magnifique Le Bar Supper Club venue today. Immerse yourself in the comfort and intimacy of Parisian décor, vintage speakeasy atmosphere and give yourself over to your inner 1920s socialite.
Tchin tchin!
Le Bar Supper Club's beautifully crafted, chef-curated menu is truly a delight for the senses.
Each dish more tantalising than the last – providing a sophisticated culinary experience beyond expectation.
Guests can select from our signature items, elegant hors d'oeuvres, exquisite mains, housemade decadent desserts and assorti of fromage or sit back and enjoy our truly luxurious caviar service.
Experienced palettes will be in a tizzy over the délicieux selection of classic and unique cocktails. Our theatrical cocktails created by mixologists and served by Le Barman are a sight to behold.
For those with a taste for the finer things, our extensive choice of exclusive champagne is sure to impress.
Indulge in our exclusively sourced French spirits, plus unique and rare armagnac, cognac, calvados and more. Those with a taste for whiskeys, spirits, agaves, boutique wine and craft beer will marvel at our wide selection, simply dying to taste everything on the menu.

live entertainment & events
live entertainment & events
Enjoy the flirtatious sounds of high-end Parisian and New York street jazz, be captivated by world-class performers and enjoy every experience Le Bar Supper Club has to offer.

Host your own extravagant full venue events at Le Bar Supper Club.
Le Bar Supper Club is the perfect destination for a fabulous soiree, with every intricate detail of the space more glamorous than the last. Dazzle your guests with crystal gold chandeliers overhanging an expansive bar, and give them the chance to celebrate in a truly glitzy fashion.
We cater for every special event, including but certainly not limited to:
• Birthdays
• Anniversaries
• Weddings
• Wakes
• Cocktail parties
• Corporate functions and celebrations
Join in the revelry of Le Bar Supper Club with up to sixty of your most esteemed guests. Host a 1920s-style soiree or party in an exquisite location that is second to none, and excite your guests well into the evening.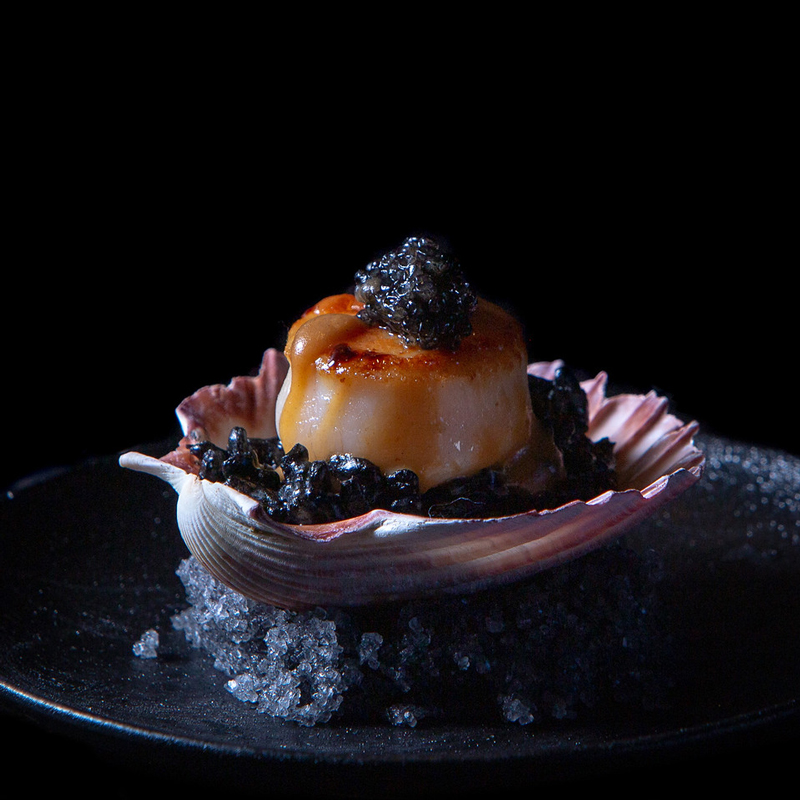 Additional Services
Le Bar Supper Club can fully cater for your event with a selection of the finest canapes and beverage packages, ensuring that you provide quality to those most important.
If you're after a certain theme, Le Bar Supper Club can provide decoration hire for your event. Our patisserie chefs can also create custom cakes and cupcakes for any celebration.
Download further information about our event services
Interested in an experience?
Contact our magnifique and incredibly talented events team for a quote today.
Parisian Parlour
The Parisian Parlour is perfect for those seeking an exclusive and unforgettable dining experience. Whether you're planning a romantic evening for two, a celebration with friends, a corporate gathering, or a luxurious event, our private dining room can accommodate your needs. With its intimate setting, this space is designed to create lasting memories with your loved ones. Accommodating up to 12 guests on one booth and up to 60 for private venue hire.
Welcome to Le Bar's lavish new space!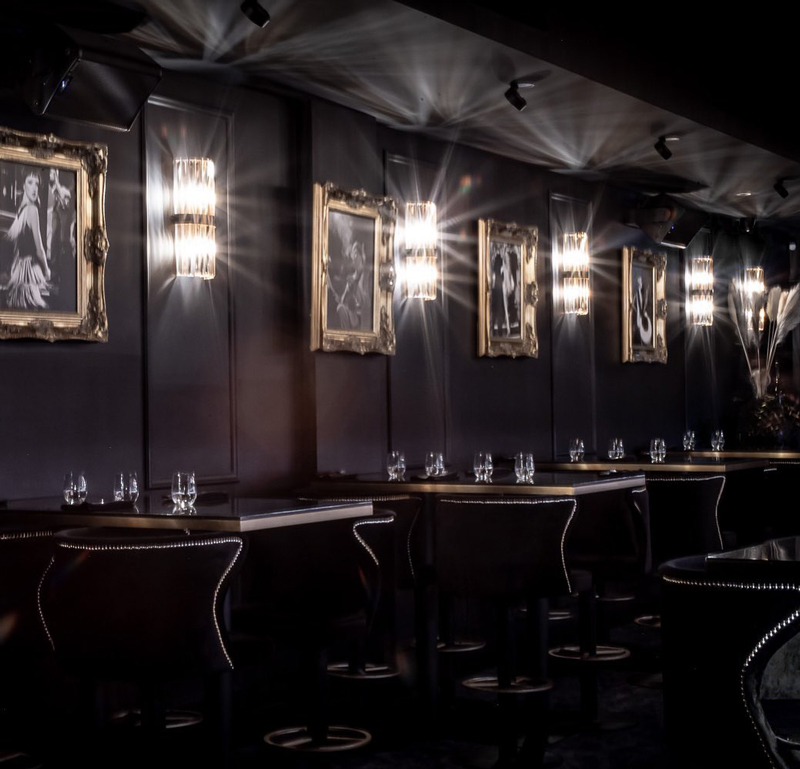 Transport your loved ones back in time to an age of glamour, sophistication and genuine elegance with one of our premium gift card experiences.
Le Bar Supper Club makes the perfect location for any soiree – whether it's an intimate private dining experience, a cocktail making class or a magnifique evening filled with delicious food and cocktails that dance on the taste buds.
A Le Bar Supper Club gift card is the perfect present for anyone who enjoys the finer things in life – with the bar elegantly decorated with golden fixtures inspired by 1920s Paris and New York, Le Bar Supper Club is truly a place of specialised luxury.
You're welcome to come in and purchase a gift card in the venue or online.
Le Bar Supper Club gift cards are valid for three years from the date of issue, ensuring that your loved ones can choose the right moment for their divine experience.
Le Bar Supper Club is picture-perfect!
Decorated with glistening gold, deep-black velvet and the elaborate colours of peacock feathers, Le Bar Supper Club allows you to channel your inner 1920s socialite. Everything in our venue is photo-worthy, from the stunning decorations and the feature wall in the powder room, to the theatrical cocktails and each mouth-watering dish on our menu.
Take a look at the stunning snaps of those who have come before you on our socials today.

Opening a speakeasy supper club and bar was a long time dream for our owners – a dream fueled by an overwhelming fascination with 1920s Paris and the New York City prohibition era.

A love of French cuisine and the Beaujolais region helped to create the fusion between Le Bar Supper Club's New York and Parisian elements, forming what is now one of the most elegant bars across all of Melbourne. The idea for Le Bar Supper Club was formed in 2018, and it began by sourcing the perfect, mysterious yet understated location.
The interior is designed to allow guests to give in to their inhibitions and indulge in the pleasures that Le Bar Supper Club embodies. From elegant crystal glassware to large gold framed mirrors and vintage photography, every intricate detail has been carefully planned to create an elegant and flirty ambience.
Passion for the 1920s and refined hospitality is at the heart of everything we do.
Our magnifique team has a total of 85 years of combined hospitality experience, dedicating every day to creating the best possible dining experiences for our guests.
Le Bar Supper Club is not something you would expect in the suburbs. It is truly a hidden gem that brings a touch of class and sophistication to adventurous and carefree patrons.
For your next celebration, date night, special occasion or to satisfy your eagerness to revel in the 1920s lifestyle, book a table, seat at the bar or private booth today.
book now
Amaze your guests with mouth-watering food menus and a délicieux selection of cocktails. Spend hours admiring the truly glamorous intricacies of Le Bar Supper Club and immerse yourself in a night of New York and Parisian 1920s charm.
Book now to secure your table, booth or spot at the bar at one of Melbourne's most exclusive speakeasy bars.
Alternatively, host a fabulous soiree with our full venue hire and give over to your inhibitions with your guests well into the evening.